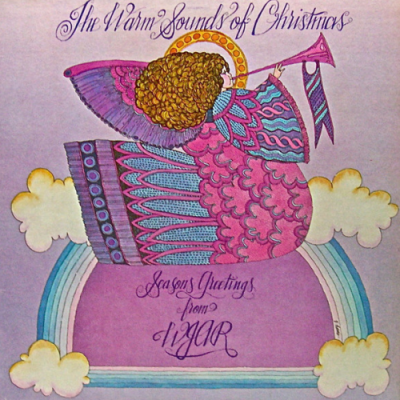 It was in our bicentennial year of 1976 that a group of musicians and singers assembled at Goodnight Audio in Dallas to record an album of Christmas music. These songs would appear on customized promotional albums for various radio and TV stations around the country, to be distributed locally.
The talent involved in this project was sterling, a group representing the best Dallas had to offer at the time. Writer and arranger Bob Piper had worked for PAMS and TM. The players included members of the Dallas Symphony orchestra. The singers represented a "who's who" of studio pros including Jackie Dickson, who had been singing since the late 50s and would continue to sing until the 90s. Libba Weeks was another veteran whose career included stints at Futursonic, CRC, PAMS and several others.
Jim Clancy was the undisputed top bass man in Dallas. Brian Beck and Dan Alexander were probably heard on more jingles than just about anyone over their long careers. Chris Kershaw was part of the "next generation" of Dallas singers, and was a multi-talented writer, arranger, singer and player whose distinctive voice was heard on PAMS' "Solid Rock" and many other packages. He spent his later years at JAM and Toby Arnold, and owned several companies of his own. Jingle fans will recognize the name "Trella Hart," a woman who provided the sparkle heard on PAMS Series 32 (Swiszle) and 33 (Fun Vibrations).
The songs chosen for this album were all in the public domain, but these arrangements gave each tune a unique twist. As I look over the credits listing I realize that such a group may never be assembled again. And I am sad to think that most of these talented and generous folks are no longer with us.
This album is a treasure, a moment captured in time, which we here at JingleSamplers.com hope you enjoy. Merry Christmas!
Ken Deutsch
Saturday, December 14, 2019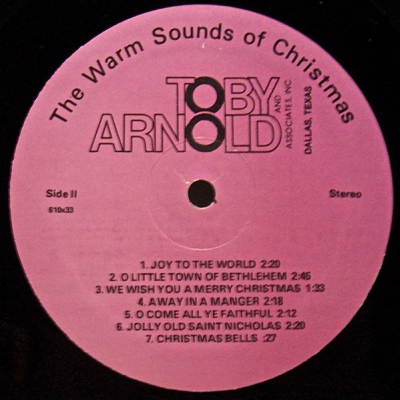 ALBUM CREDITS
Arranged By, Directed By: Bob Piper
Cover, Artwork By: Jennifer Harris
Engineer: Bob Peeples
Music Director: Jackie Dickson
Orchestra: Dallas Symphony Orchestra
Vocals: Associate Singers (Dan Alexander, Bob Biegler, Brian Beck, Chris Kershaw, Clark Womack, Judy Parma, Jim Clancy, Trella Hart, Abby Hamilton, Frank Bloebaum, Linda Harmon and Libba Weeks)
Vinyl Restoration: Ken Deutsch
Download The Warm Sounds of Christmas
ZIP file - 13 songs - MP3 format