A Special Message from Norman Barrington:

I have had the privilege of managing Ben's many websites over the last two decades,
I am very sad that our collaboration came to an abrupt end when Ben's passed away early in 2013
His family requested that this site should now become a permanent memorial, both to Ben himself
and also his jingle business in its various forms as it was developed over the years.

Within this site, you will find much of Ben's personal history, illustrated with many photographs,
and a large repository of audio which feature historic items going back to the late 60s and early 70s
plus more recent productions and demos which will be of interest to his clients, friends and jingle collectors worldwide.

Although his unique resings are no longer available,
the unique products he created for radio producers worldwide:
The Instant Radio Station, Promo Bank I & II, The Ultimate Radio Promo Library DVD
have been meticulously remastered by his longtime friend and colleague, Dan O'Day,
and will be available from his website: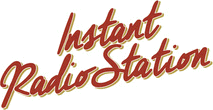 Click here for the new version of The Instant Radio Station
a huge production library containing thousands of generic sings, acapellas, shouts and music beds.
Still available for broadcast or internet use, on a buy-out basis.